What our families say about us
In May 2021, we carried out a short survey that was sent to all of our families to gather their views and opinions. This was a method for us to better understand if and where there was a need for us to improve. We were delighted with the feedback and responses that were returned to us, and we are pleased to share this information below.
As with all things, there is always room to improve, and we have addressed issues that were identified as requiring our attention. Where this was the case, we have explained the action we have subsequently put in place. Where this is no explanation, if appropriate, we are still working on implementing change and will update this information accordingly.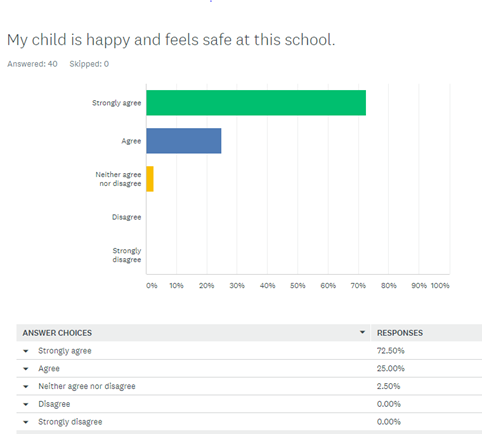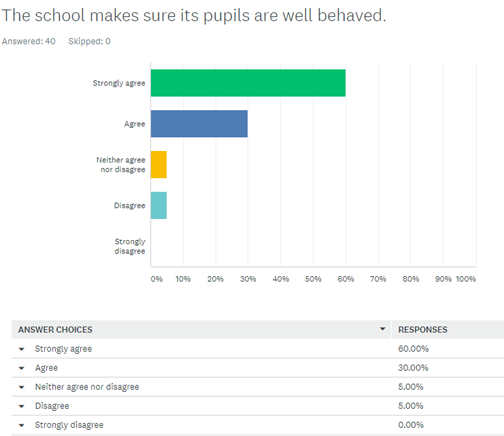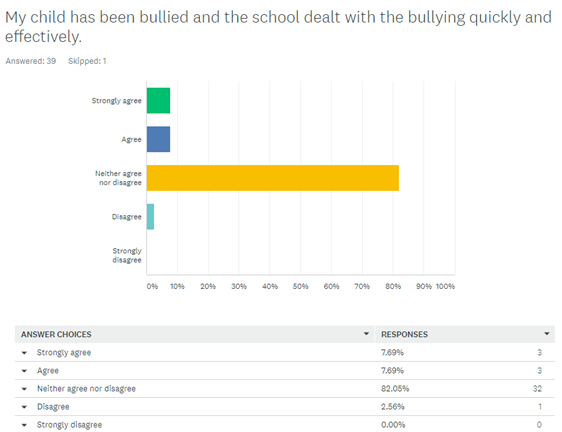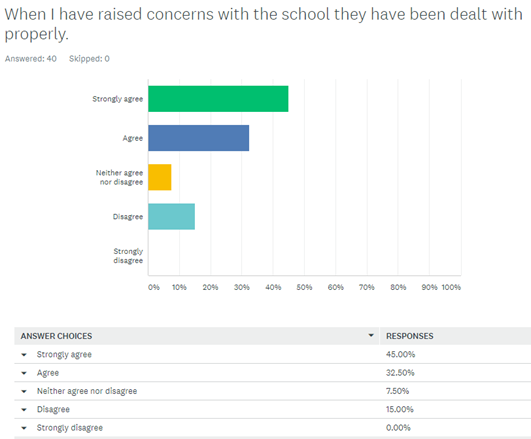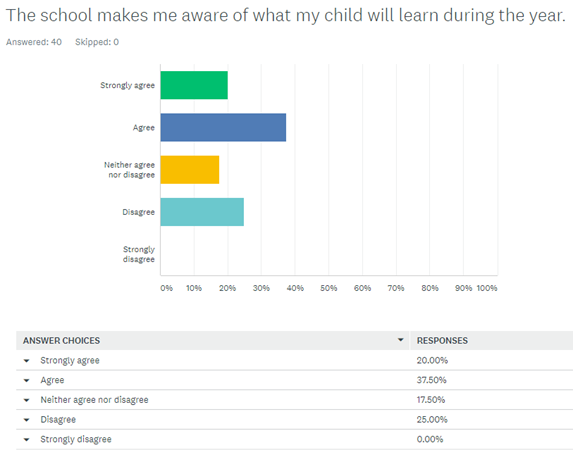 In response to the above result: 'The school makes me aware of what my child will learn during the year', we have introduced our Curriculum pages which explain what children in each Year Group will be learning during the Term. This information can be found under the 'Teaching & Learning' section of the website.