Welcome to EYFS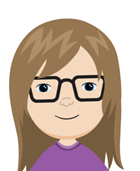 Mrs Mitchell
Support Staff
Mrs Sparrow and Mr Chulan
Hello, my name is Mrs. Mitchell and I have the pleasure of teaching in EYFS. I have been a teacher for a long time and have lots of teaching experience, especially within the nursery and infant age range.
I know that children learn best through playing and exploring. That's why our classroom is organised into learning zones where children can explore and investigate. This helps them to develop their independence, concentration and their own ideas as they 'have a go' and keep on trying, even when it gets hard, so that they enjoy their achievements.
Our engaging, exciting and stimulating curriculum builds on the children's experiences, interests and questions and is arranged into both:
Child-initiated play where the children explore the classroom and outdoor environment and the adults are active participants, supporting and challenging them as they play; and
Focussed learning with adults guiding the learning through practical, innovative and engaging activities.
Working alongside me in EYFS is Mrs Sparrow and Mr Chulan. Together we make a fantastic team with a range of experience and skills to support your children on their learning journey in EYFS.
We have P.E on Mondays and Fridays when children can come to school in their P.E. kits. For the Autumn term this is track suits and trainers. We visit the School Library on a Wednesday to choose a book to share at home with an adult and we change our reading book (phonetically decodable to help support early reading) on a Friday. We also enjoy making use of the school's wonderful Forest School area each week during our Friday Forest sessions.
If you have any questions about EYFS you can contact me via the school office or email.
Please see below for the class curriculum sheet.