History

I am Mrs Jenner and I teach Year 6. I also have the pleasure of leading the subject of History, which has always been a passion of mine.
As teachers there is nothing better than watching our children explore and make links between key eras and events which have shaped our societies today. We also enjoy making use of the rich heritage that surrounds us working closely with our local historical societies and members of the community to learn about the history that makes Whitwick and Coalville unique.
Please feel free to contact me via the school office if you have any questions about the teaching of History or would like any further support.
Meet Our History Ambassadors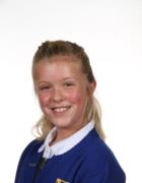 Hi my name is Isla. My favourite subject is history. I love finding out about the past and learning about how different civilisations lived. I enjoy investigating the lives, homes and jobs of people in different eras. My favourite era is the Tudor times, I know some great facts about life during this time which I can share with you!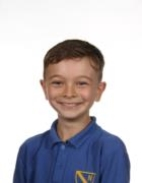 Hi my name is Charlie. I like being the history ambassador because I find the past fascinating. I like comparing the lives and everyday activities of people in the past with the things we do today. It's great to see how things have changed and developed over time. We can look at significant people and events from the past and learn from them to help us today.