English

English Lead - Mrs Palumbo
Implementation
At New Swannington we have adopted 'The Write Stuff' by Jane Constantine to bring clarity and consistency to the mechanics of writing and to enable our children to write effectively and coherently. As a school, all children from EYFS to Year 6 learn to write through the Write Stuff approach. This was developed by teacher and leading English consultant, Jane Considine. It is a fun, creative and rigorous approach to develop children's writing. This approach allows children to apply basic skills, vocabulary and grammar knowledge to write effective sentences, which are full of impact and keep the reader interested.
In The Write Stuff approach to writing, the children explore high level, rich vocabulary and are taught grammar in context through different writing lenses on the Writing Rainbow. There are three lenses used to support children with their writing:
Fantastics – ideas for writing
Grammaristics – tools for writing
Boomtastics – writing techniques
The Write Stuff is based on two guiding principles; teaching sequences that slide between experience days and sentence stacking lessons.
As part of the teaching sequence, teachers plan experience days; sentence stacking lessons and independent writing sequences. Experience days immerse children in experiences linked to their writing and drench them in vocabulary linked to the lenses in 'The Writing Rainbow'. From the experience days, children take part in the sentence stacking lessons. Sentence stacking lessons focus on writing three sentences with focuses on lenses of the rainbow.
'The Write Stuff' follows a method called 'Sentence Stacking' which refers to the fact that sentences are stacked together and organised to engage children with short, intensive moments of learning that they can then immediately apply to their own writing.
An individual lesson is based on one plot point from the text, broken in to three learning chunks:
1. Initiate section – a stimulus to capture the children's imagination and set up a sentence.
2. Model section – the teacher models a sentence that outlines clear writing features and techniques.
3. Enable section – the children write their sentence, following the teacher's model.
This part of the unit is heavily scaffolded with lots of teacher input and modelling of vocabulary use, sentence construction and use of grammar with reference to the 3 writing lenses.
During the initiate section children 'chot' (chat and jot) down their ideas from stimulating resources, such as pictures, music and drama. The children are encouraged to use 'kind calling out' where they call out examples of vocabulary, adverbs, onomatopoeia etc.
During the Model section the teacher prepares children for writing by modelling the ideas, grammar and techniques of writing taken from the writing rainbow.
In the Enable section pupils write their own sentences, taking the opportunity to deepen the moment. 'Deepen the Moment' is where children are challenged to independently draw upon previously learnt skills and apply them to their writing during that chunk.
Following the sentence stacking, children are given the opportunity to show what they have learnt by planning and writing their own independent piece of writing. After they have written their independent piece, their work is marked by the class teacher who identifies different aspects of their written piece to be edited. There are 3 elements to the editing;
E1 Edit: The Revise
Edit Type 1: These are often 'little' adjustments or changes and tend to fall into one of these categories; Spellings Missing words or Punctuation
E2 Edit: The Rewrite
Edit Type 2: Children are asked to re-write a sentence if it doesn't make sense, could be restructured or generally improved.
E3 Edit: The Reimagine
Edit Type 3: This is when a writer wants to add more sentences to develop an idea further. For this the children show the additional sentences added into their work.
The Write Stuff provides a balance of narrative, non-fiction and poetry writing throughout each term.
Impact
Having followed the Write Stuff approach to developing their writing skills children should be able to
write for a range of purposes including diary entries, persuasive letters, stories, poems and recounts to name but a few.
use their vast knowledge of vocabulary to excite, inform or entertain the reader.
understand a range of punctuation and the effect it can have on the reader in both writing and reading.
understand and be able to use a range of grammatical devices.
understand the various sentence types that can be used to support different genres.
spell accurately using their phonetic knowledge and apply spelling rules.
to speak clearly, fluently and coherently, to be able to listen attentively with understanding, pleasure and empathy and contribute to group discussions
Phonics and Spelling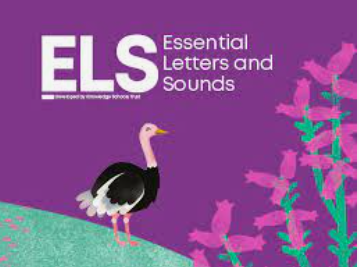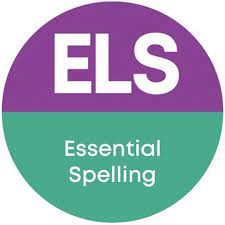 We follow Essential Letters and Sounds. This new phonics programme supports the children in making quick progress to become fluent and confident readers.
In Year 2 the children follow the ELS essential spelling scheme.
Spelling
At New Swannington, we have enhanced our teaching of spelling in Key Stage 2, by introducing 'The Spelling Book' By Jane Considine. The Spelling Book is not a scheme, it's more a way of teaching spelling that relies on teachers to bring the 'wonder of words' to life. The Spelling Books provide structure and support to teachers whilst allowing enough room for creativity, ensuring that all National Curriculum fundamentals are covered. The Spelling Book system exceeds all expectations around making the teaching of spelling effective, and 'stick-able', for children.
All of the concepts, activities and tasks within the books have been designed to increase 'stickability' and retention of vocabulary. The system is built on strong phonic foundations and includes a range of deep exploratory investigations, alongside short-burst 'chunked' revision activities.
The year view of detailed provision ensures pupils have a good understanding of the wealth of content within the books and they are able to self assess and monitor their own strengths and weaknesses in spelling. Through using the quality materials and comprehensive guidance within The Spelling Book, children will develop expertise and fluency.
Handwriting
At New Swannington Primary School we have introduced the WriteWell handwriting programme to guide children from their first steps in mark making to the development of clear, confident and speedy joined handwriting that can be adapted for a range of purposes.
A developmental approach
As handwriting development can vary greatly from child to child, WriteWell follows a developmental model that allows every child to progress at their own pace, as their handwriting skills flourish. Learning is split into four discrete Stages based on the National Handwriting Association's eight 'S Factors for Success': Shape; Space; Size; Sitting on the line; Stringing together; Slant; Speed and Style. Each S Factor represents a feature of successful handwriting, and the factors are arranged in order of developmental demand.
Each WriteWell Stage is covered in detail, ensuring that learning is firmly embedded before children move on. Stages 1 and 3 require more pupil books than the other Stages because they teach the formation of letters and joins, as outlined below.
Stage 1: Shape - This Stage begins with writing patterns and boosting pencil control in Book 1, before introducing the correct letter formations for lowercase letters in Books 2 and 3, and for capital letters and numbers in Book 4. The lowercase letters are introduced in five motion-inspired 'letter families'. This helps to focus not only on the letter shapes, but also on ensuring that they are formed in the correct direction, starting and finishing in the right place.
Stage 2: Space, Size, Sitting on the line - Once letter formation is secure, children learn how to arrange their writing on baselines and to form letters of the correct relative size. They also learn about spacing letters within words and leaving appropriate spaces between words.
Stage 3: Space, Stringing together, Slant - Stage 3 is the most detailed Stage in which children are systematically introduced to the basic diagonal and horizontal joins. Throughout this Stage children also build confidence by using to joins to join longer words and to develop a consistent joining style.
Stage 4: Speed, Style - Once joining is secure, the focus shifts to developing a personal style that is fast, fluent and legible and can be adapted for different purposes and tasks. Children are encouraged to adopt a slanted style and to experiment with changes to their joined style, such as looping.
Structured practice
Handwriting is a skill and like all skills it requires intensive practice to achieve fluency. The WriteWell pupil books offer plenty of opportunities for children to practise new learning and careful consideration has gone into all of the activities to limit cognitive demand so that, while drawing on learning from areas such as phonics, spelling and grammar, the emphasis is on handwriting first and foremost.
Each pupil book contains 15 units, together with a child-friendly introduction and at least one longer 'WriteWell challenge', giving pupils the opportunity to show off their best handwriting. All the units provide a clear handwriting focus, followed by targeted practice activities that gradually increase in difficulty, progressing from simple 'Try it' and 'Practise it' exercises involving tracing and copying activities, to more challenging 'Apply it' activities that encourage children to use the handwriting focus in a realistic context.
Throughout the programme children are encouraged to practise their handwriting skills through a variety of physical and multi-sensory activities, such as sky writing, as well as in their everyday writing by, for example, circling their best letter shape or comparing each other's writing.