Computing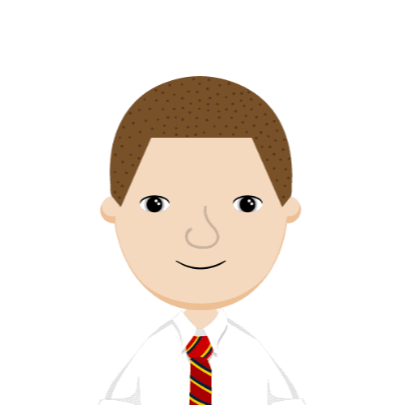 Hello, I am Mr Skinner and I have the pleasure in leading Computing across the school. At New Swannington Primary School, we recognise that the curriculum we deliver is the toolkit that we send our children out into the world with. It reflects our context, core values as we prepare our children for a rapidly changing digital world.
The skills of a great computing student:
The ability to collaborate, communicate and express yourself effectively by choosing the right media and applications from a range of information, communication technology
Confidence and creativity to tinker with technology and explore ideas
Curiosity to ask questions and the perseverance to want to know more
The ability to make connections and links between learning in maths, science and design technology
Resilience to be able to see the challenge of overcoming errors, bugs and mistakes as important and exciting steps to learning and discovery
Systematic thinking to break instructions, processes and systems down into small steps
Adaptability and confidence to transfer and applying existing skills and knowledge to new situations and technologies
Being SMART online and having fun!
We deliver a relevant, engaging and high-quality computing curriculum than ensures all of our pupils are digitally literate and are able to use a range of information and communication technology.
We aim to embed computing and digital skills across the entire curriculum so that pupils have the opportunity to select the most appropriate and effective media and software to express themselves and communicate ideas and information.
About computing at New Swannington:
To ensure consistency and progression across the school, from EYFS to Year 6, we use and follow the Purple Mash Scheme of Work. Units within the scheme are practical and engaging and allow computing lessons to be hands on. They cover a broad range of computing components such as coding, blogging, email, databases, communication networks, touch typing, animation and online safety.
Computing lessons will also use the Purple Mash software to 'make music' using the 2Sequence program, design and make using the 2Animate software and make links with maths through spreadsheets using 2Calculate. The scheme of work captures the children's interests and ensures clear coverage of the curriculum outlined in the National Curriculum programme of study for Key Stage 1 and 2.
The 3 main strands to the computing curriculum:
Computer Science - in which children are given the opportunity to explore how applications and software are made through programming (coding) and how things actually work "under the bonnet" of our digital devices. They will develop their creativity, computational thinking and logic, to design digital solutions for the world around them.
Information Technology - in which children will use applications and develop their word processing skills to present their ideas. They will work creatively, linking with many of the other subjects in the wider curriculum, using a wide range of apps to create, save and retrieve data, music, art, photography, animations and their written work (plus more!).
Digital Literacy - in which children will become confident, creative, respectful, responsible online users. Children will develop online skills to safely explore, safely manage their own online image and their online relationships. They will also develop their understanding of the World Wide Web and the Internet it is built on. The children will also connect to many of the other curriculum subjects via their own research.
If you have any questions regarding Computing or Purple Mash please contact me via the school office.
Meet Our Computing Ambassadors

Hello my name is Mia and I am on of the Computing Ambassadors. I enjoy learning about e-safety and how to keep safe online. I also enjoy 3D design using different apps. Computing is an important subject because it helps you keep with what's happening in the world which helps to prepare us for future job opportunities.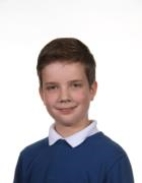 Hello my name is Evan and I am also a Computing Ambassador. I have a passion for computers and technology and enjoy everything about the subject, but I enjoy coding the most. I often help the teachers out as they sometimes need some advice! Computing is important because it is a good career for when you're older and it also plays an important role in helping everyone.