Red Ridge - Monday
Year 6 are off on their residential trip to Red Ridge Activity Centre in Wales.
After a long journey, we arrived at Red Ridge. We were shown our rooms and then went to the dining hall for lunch. After lunch, we split into two groups. One group did archery and the others did indoor caving. We swapped over half way through the afternoon. Archery was the first of our 'Chocolate Challenges'. If we got a centre bull we won a chocolate....and quite a few were won!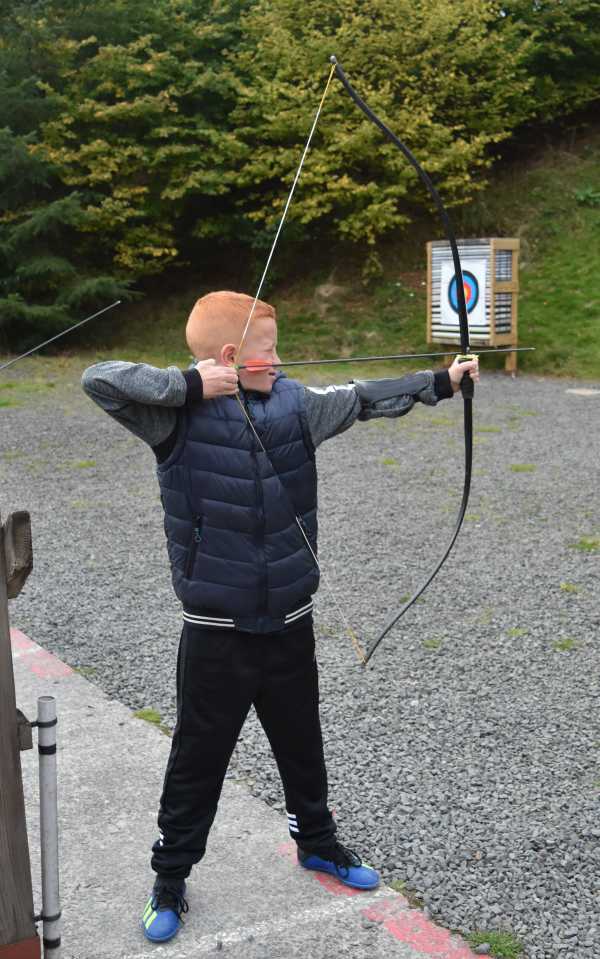 We then went for dinner. Meatballs, mashed potato, peas, yorkshire pudding and gravy, followed by sponge pudding and custard. After we cleared away our plates, we made our lunches for tomorrow.
Then we got ready for our night hike. We walked out of the centre down a lane and then over the fields and hills. We stopped to look at the stars. It is very dark here with no lights around to spoil our vision, so we could see all the stars very clearly. Then we walked back to the centre.
We had hot chocolate and got ready for bed. A short time of reading and talk and then lights out. We will need all our sleep to make sure we are ready for activities!!