WW2 at Beaumanor Hall
As part of our Topic work on World War 2, Years 5 and 6 went on a trip to Beaumanor Hall.
We were role playing as evacuees. When we arrived, we were taken off the coach and taken to a hall. We were issued our identity cards - which we had to make sure we kept with us at all times, wrote a postcard home to our parents telling them of how we felt being away from home in a strange place. We learned about rationing and what food was rationed and what wasn't. We looked at recipes to create a shopping list of ingredients we needed. We then went to a shop to see what we could buy. We had to have our ration card stamped for some items.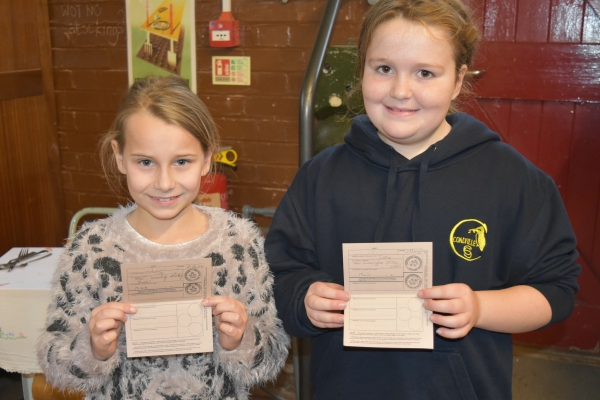 Then we went to a building which was a communications centre. We listened to coded radio messages. These were then sent by motorcycle dispatch rider to the decode centre where they were decoded and prioritised into urgent and non-urgent messages. Urgent messages were anything to with troop movements or messages from the German High Command. Some of the messages were hard to hear and decode correctly.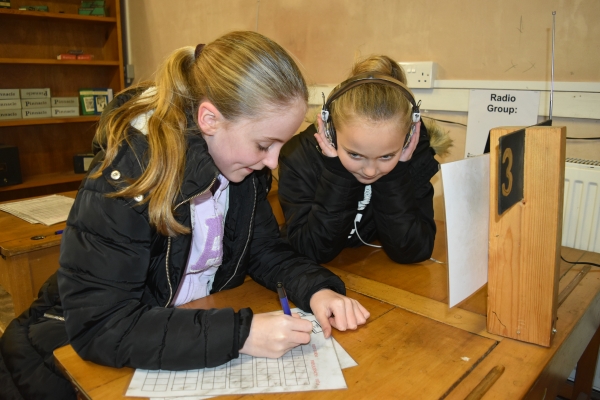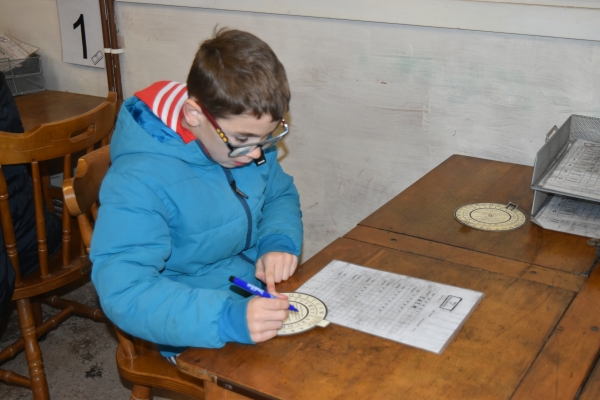 After lunch the air raid siren went off. We all moved to our air raid shelter in the cellars under the main building, where we experienced what it would have been like in an air raid.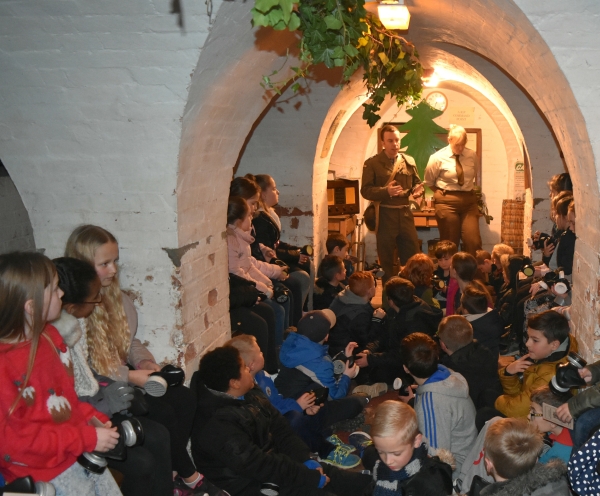 We could hear the planes overhead and the bombs dropping and exploding. We heard buildings collapsing above us and the sound of fire engines racing to help. The lights flickered and then went out. It was quite scary and felt very realistic. It was interesting to hear the sounds and experience being in an air raid. We learned about different types of air raid shelters and sang songs to keep our spirits up. We were only in the shelter for a short while, but in reality, it could have been for hours.
After the all clear was sounded, we headed to our coach to go home – with one final identity card check to allow us on.
It was a very good trip which reinforced what we had learned in class about World War 2.