Phonics and Reading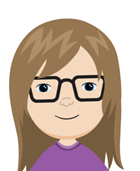 Hi, I'm Mrs. Mitchell and I'm the Phonics Lead at New Swannington Primary School.
"Reading is an essential life skill giving children the opportunity to obtain information and knowledge independently. It enables them to experience and enjoy language in a wide variety of forms. Success in reading has a direct effect on progress in all areas of the curriculum and is crucial in developing children's self-esteem, confidence and motivation."
(New Swannington Primary School Reading Policy 2018)
At New Swannington Primary School we are determined that every child will learn to read, regardless of their background, needs or abilities.
Our phonics programme matches or exceeds the expectations of the Early Learning Goals and National Curriculum.
We follow the progression identified in the DFES Letters and Sounds: Principles and Practice of High Quality Phonics (Crown Copyright 2007) taught through our own bespoke curriculum created by the staff here at New Swannington.
Phonics is taught daily in EYFS and Year 1 and then throughout school as needed to develop skills for reading, writing and spelling. Our phonics sessions are carefully planned to ensure that they are engaging and effective. Phonemes are introduced using a multi-sensory approach; stories, actions and letter formation scripts developed by our school, for our children are used consistently throughout.
Phonetically decodable books which match children's grapheme-phoneme correspondence knowledge are used both in school and at home to allow sufficient practise in reading and re-reading. There are opportunities to consolidate phonemes and the skills of blending and segmenting, that the children have learned in their daily phonics sessions, through classroom continuous and enhanced provision.
Our chosen publisher for reading books throughout New Swannington is Oxford University Press. This ensures that our children are exposed to our rich and varied literary heritage.
Children who are falling behind the programme's pace, are identified quickly and targeted support can be given immediately. Additional support is given enabling them to continue the programme whilst catching up. Where children need additional support with Phonics higher up the school, this is provided through a bespoke catch up programme called Project X Code.
We actively encourage parents to support their child's learning in Early Reading by attending a Parents Reading Evening in September each year and in practising phonemes and reading at home. The phonemes taught at school are shared with parents on a weekly basis with words and sentences to encourage application of phonic skills.
These websites are really helpful to support learning in Phonics and early reading.
New Swannington You tube channel
https://www.teachyourmonstertoread.com/ (free on a computer only)
Letters and Sounds at home and school https://www.youtube.com/channel/UCP_FbjYUP_UtldV2K_-niWw
Alphablocks (BBC iplayer)
This link will help you to learn how to say each phoneme.
https://www.youtube.com/watch?v=IwJx1NSineE
If you have any questions about phonics please get in touch.
Please find some phonics videos below