Design, Technology and Art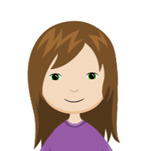 My name is Mrs Matheson and I am the Art & Design Leader at New Swannington Primary School. I was fortunate to have had the opportunity to take part in "Take One Picture" training, where I learnt how to use art to inspire children, whilst working at the National Gallery in London.
At New Swannington, we provide children with different opportunities to creatively express their ideas, thoughts and feelings. We also teach specific skills from drawing to sculpture, printing to painting and textiles to land art.
In Design Technology, we enjoy learning skills in areas such as textiles, building structures, creating mechanisms and cooking and nutrition. We aim to teach the children about real life designers and different careers that use design.
We to provide the children at school with opportunities to work with local artists. Please get in touch if you know anyone who like to come into school and share their expertise with our children.
Please feel free to get in touch if you have any questions about Design Technology or Art.
Coming soon… We are awaiting the delivery of a brand new cooking trolley! This will allow us to bring cooking opportunities straight into our classrooms.